Mobilna kabina dla gości i kabina ochronna, składana i mobilna modułowa ochrona przed infekcjami
- Zestaw budowlany -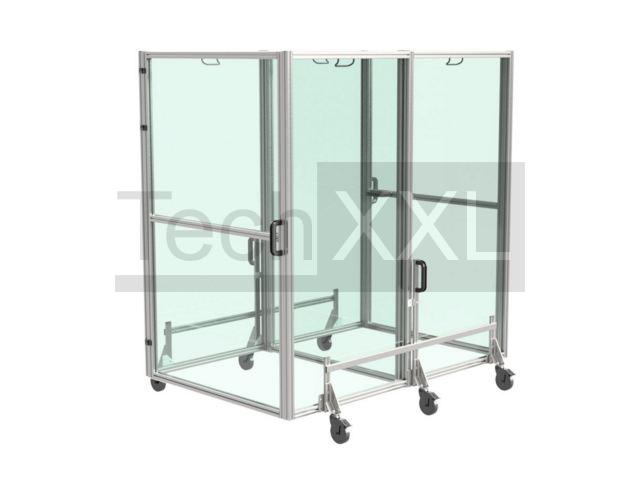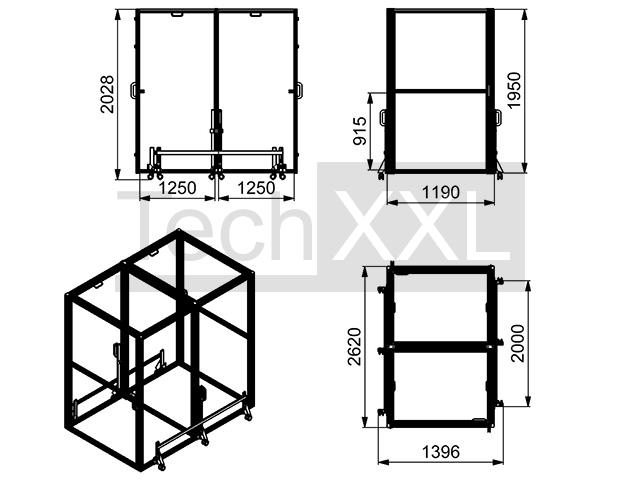 Informacje techniczne
Wymiary (mm): 2500l x 1190b x 2028h
Materiał: AlMgSi0,5F25 natur eloxiert, PA-GF, ST verzinkt, TPE, PP, NBR, Polycarbonate
Waga: 168 Kg
TIN: 200003
Geschütze Entwicklung
As a well-known provider of construction solutions made of aluminum profiles such as housings for machines, pharmaceutical systems and cabins for the food industry, we dealt with the Corona virus and the resulting isolation of older people in old people's homes and nursing homes as a result of the situation and considered which possible ones We can offer solutions so that family members can quickly visit those in need of care without a greater risk of health consequences.
Dowiedz się więcej

A visitor's cabin made of aluminum and plexiglass in different sizes, developed by us, provides the best possible protection. It can be transported to its destination on the move and set up in just a few simple steps, and in a completely closed version the necessary attachments such as roofs and doors can be attached in less than 3 minutes .

The cabin makes a useful contribution to making it possible for children, relatives or friends to visit older people and people in need of care in homes.

If you have any questions, we are of course available to you at any time.
Tutaj możesz szybko i łatwo poprosić o najlepszą obecnie możliwą cenę. Natychmiast otrzymasz ofertę obejmującą czas dostawy i dostępność. Zwykle mamy towar w magazynie.
zapytaj o dogodną cenę za sztukę